Print
News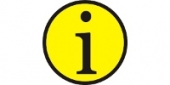 Dear Sir or Madam,
We kindly inform you that on 02.05.2017 (Tuesday) our company will be closed. On this day there will be active our duty phone: 503 140 531 (as on Saturday).
| | |
| --- | --- |
| Built-in USB port converter in VIRGO | 18.04.2017 |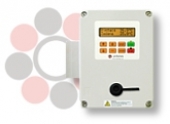 The VIRGO controller was equipped with a USB<=> RS-485 converter and a USB port mounted on the front panel, under the keypad. This makes it easy and fast to connect the VIRGO controller to your PC (connection by means of a USB cable without any configuration of the connection in the FARM programme as well as in the VIRGO controller). Modernization did not affect the current price of VIRGO.
We invite you to download and install the latest version of the FARM programme http://www.jotafan.pl/pliki-do-pobrania,14,0,0.html
| | |
| --- | --- |
| We wish you a wonderful Easter! | 11.04.2017 |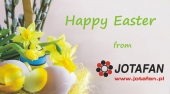 We would like to wish you healthy, happy
and cheerful Easter, full of faith, hope and love.
For the coming time was full of wonderful
moments with family encounters and rest.
Happy Easter wishes team of the JOTAFAN company!