Print
News
| | |
| --- | --- |
| The AGROTECH Expo Dates Change | 26.05.2020 |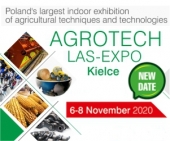 Dear Sir or Madam,

We would like to kindly inform you that due to the current epidemiological situation in the country, the organizers of the AGROTECH fair have set a new date for the exhibition.

XXVI International Fair of Agricultural Techniques AGROTECH will be held from November 6-8, 2020.

For more details go to https://www.targikielce.pl/en/agrotech
| | |
| --- | --- |
| Easter greetings | 6.04.2020 |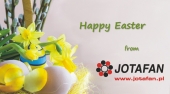 We would like to wish you healthy, happy
and cheerful Easter, full of faith, hope and love.

Happy Easter wishes team of the JOTAFAN company!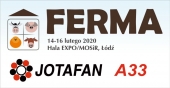 We would like to invite you visit the XXIII International Fair PIGS and POULTRY FARM in EXPO Hall in Łódź (POLAND) from 14th to 16th February 2020. We will be pleased if you visit our stand A33.
We hope that it will be good opportunity to present you the offer of our products.
For more details go to http://targiferma.com.pl/en/